FOX News host Tucker Carlson has vehemently criticized the Pentagon for deliberately ignoring the issue posed by UFOs to focus on improving diversity within its ranks instead.
During Monday's Tucker Carlson Tonight, Carlson described Secretary of Defense Lloyd Austin as a "full-time ideologue", adding that having "Austin at the Pentagon is like handing control of the entire U.S. military to the editorial page of The New York Times."
Carlson then claimed Austin said that serving alongside people who didn't vote for President Joe Biden was "the single greatest risk our soldiers face", before introducing a clip in which the Secretary of Defense vows to "fight hard to stamp out sexual assault and to rid our ranks of racists and extremists."
Carlson, however, slammed Lloyd's commitment to improve diversity within the U.S. Army and urged the Pentagon to focus on tackling the issue of UFOs instead.
"This is your country, please defend it. It is becoming clear they have no interest in defending it," Tucker said about the Department of Defense.
"This is the latest example of that," he added before introducing a clip from CBS' 60 Minutes, which discussed how UFOs have "regularly" been spotted flying through restricted U.S. airspace.
"The government has already stated for the record that they're real," Luis Elizondo, the former director of the Advanced Aerospace Threat Identification Program—the secretive Pentagon unit that studied UFOs—told 60 Minutes.
"I'm not telling you that, the United States government is telling you that."
After the clip, which included what CBS described as the most recent UFO footage, Carlson continued:
"The Pentagon admits it doesn't know what in the world this is. From a national security perspective, that is a very big problem."
The FOX News host then quoted a Navy pilot as saying that, for the last two years, UFOs had regularly been spotted flying off the coast of Virginia. Carlson suggested the reason the Pentagon hadn't intervened was because it had been "outmatched" by the UFOs.
"The Pentagon, after every day for two years of daily incursions, didn't appear to do anything," Carlson continued.
"Why didn't they? We're just guessing, one possible explanation [is that] they couldn't. Our military was completely outmatched technologically by whatever these were. And, whatever these were, they weren't weather balloons."
Failure to tackle UFOs was, Carlson claimed, down to to Space Force—the space service branch of the U.S. Air Force—being too busy "purging" its ranks.
The criticism was a thinly-veiled reference to the removal of Lieutenant Colonel Matthew Lohmeier, who was relieved of his duties on Friday for comments he made on a podcast in which he criticized the diversity and inclusion initiatives the Pentagon has encouraged.
Speaking on the Information Operation podcast last week to promote his new book Irresistible Revolution: Marxism's Goal of Conquest & the Unmaking of the American Military, Lohmeier said inclusion and diversity initiatives were rooted in Marxism.
"Our diversity, inclusion and equity industry and the trainings we're receiving in the military via that industry are rooted in critical race theory which is rooted in Marxism," he said.
He added he was given a "70-page booklet" with "talking points" on extremism, as part of the service-wide "stand down" Austin ordered services to conduct following the storming of the Capitol in Washington, D.C. on January 6.
On Friday, Lieutenant General Stephen Whitin confirmed Lohmeier had been relieved of his duties and an investigation into his comments had been launched.
A statement issued by a Space Force spokesperson confirmed Lohmeier had been relieved of his duties on May 14 due to "loss of trust and confidence in his ability to lead."
"This decision was based on public comments made by Lt. Col. Lohmeier in a recent podcast," the statement added.
The Pentagon has been contacted for comment.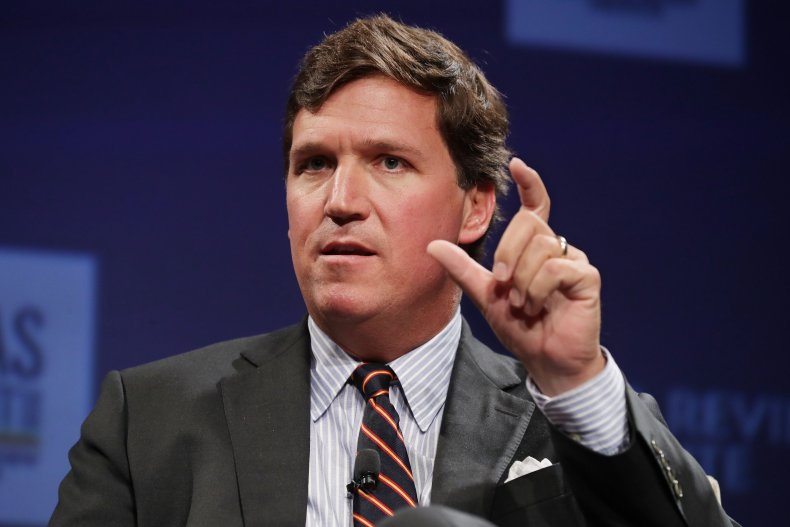 This content was originally published here.