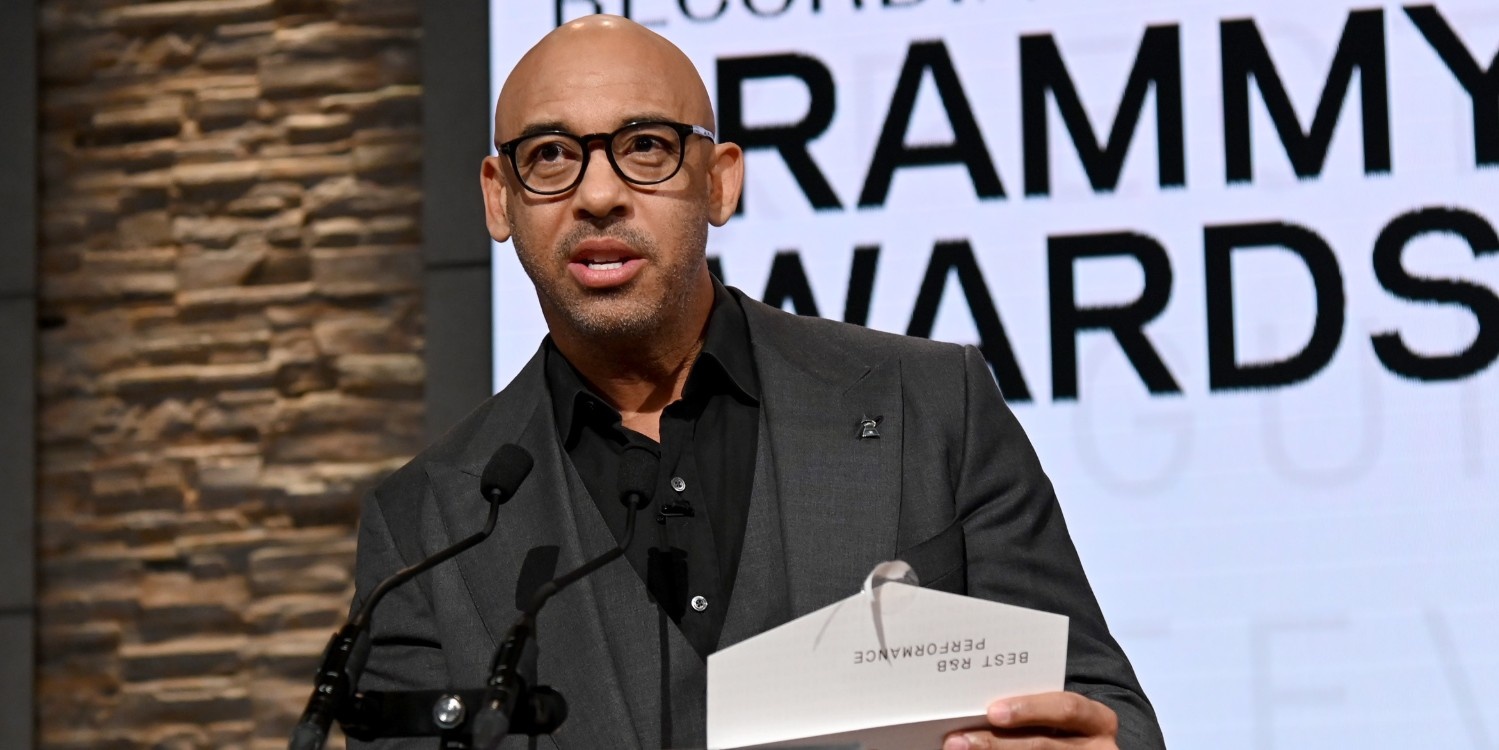 Shortly after Tyler, the Creator won the 2020 Grammy for Best Rap Album for Igor at the 62nd Annual Grammy Awards, the artist revealed his mixed feelings about the award to a room full of press. "It sucks that whenever… guys that look like me do anything that's genre-bending, they always put it in a rap or urban category," he said. "I don't like that 'urban' word. It's just the politically correct way to say the N-word to me… Half of me feels like the rap nomination was a backhanded compliment."
---
Tyler certainly isn't the first artist to point out the perplexing ambiguity and laziness in the way the Recording Academy uses the "urban" descriptor in its award categories, but his critique, which arrived in the midst of a firestorm of accusations and growing distrust toward the integrity of the award institution, was remarkably timely. Just hours before the rapper called the Grammys out for their myopic practices, the new interim CEO for the Recording Academy, Harvey Mason Jr, announced in a statement Sunday morning that the music institution would be implementing a series of new diversity initiatives with hopes "to push the Academy towards a place where everyone is valued, respected, and included."
Among these initiatives include the hiring of a Diversity & Inclusion Officer and establishment of an independent review "fellowship," funded by the Academy, that will review and report on the Academy's inclusion efforts. They will also be creating a fund to donate to "different 'women in music' organizations." The full list is below.
1.The Academy will hire a dedicated Diversity & Inclusion Officer. This person will be hired within the next 90 days.

2.We will establish a fellowship, funded by the Academy, that will be responsible for independent review and reporting of the progress of the Academy's Diversity & Inclusion efforts. This will be in place within 120 days.

3.We will create a fund to be distributed annually to different "women in music" organizations that will be managed by the D&I Officer. This will go into effect immediately.

4.The Academy will recommit to meeting all 18 of the Task Force Recommendations as outlined in the full report and in a manner that will endure, with the caveat that we will have a deeper exploration, along with the Task Force into voting processes for the GRAMMYS.

5.We are committing to meet with the Task Force to review our progress on these as well as the rest of their eighteen initiatives. This first meeting will happening 45 days. There will be subsequent follow ups to review progress.
These changes come on the heels of a staggering lawsuit filed by ousted former Recording Academy CEO and president, Deborah Dugan. Dugan's complaint, filed with the Equal Employment Opportunity Commission, cited a "boys club" mentality, alleging corrupt voting practices and incidents of workplace racism and sexual harassment. Although the specific cases outlined in Dugan's lawsuit have not yet been confirmed to be true, much of the public has viewed them to be confirmation of what has been long suspected of the Recording Academy—a vestigial institution that's become grossly out-of-touch with the current state of the country in nearly all aspects, from what's actually popular right now to operating in a post #MeToo world.
It's in that shadow that the Grammy Awards took place at Los Angeles' Staples Center Sunday night, hours after legendary basketball player Kobe Bryant, his daughter, and seven other people tragically died in a helicopter crash. Early reports claimed that the Staples Center had asked mourners, who'd come to the arena to pay their respects, to leave the premises for fear they'd interfere with the Grammys. Though in the end, nothing stopped the pilgrimages. Host Alicia Keys opened the show calling for Bryant's remembrance, before pivoting and demanding the refusal of "the old systems… We want to be respected and safe in our diversity. We want to be shifting to realness and inclusivity."
And so the rest of the night oscillated like this, strangely between hyper-contemporary moments — like Billie Eilish sweeping all four major award categories — and out-of-place "old" Grammy scenes, like a last-minute Fame tribute honoring departing show producer Ken Ehrlich (who brought his own host of issues.) FKA twigs performed in the three-years-late Prince tribute, though she only pole-danced and did not sing, and it's still unclear if it was due to her own volition or if she just wasn't asked.
It wouldn't be wrong to feel that this is still the best the Grammys might ever get, in its current form, if things go relatively unchanged. Considering Mason Jr's proposed changes now, as viewership for the show continues to decline, they feel like too little coming far too late. In his statement, he prescribes the movement forward, the trek to make sure "that the Academy – and the music business – is truly representative of artists and their audiences," as something that we "can do…together," as a community. Yet, from my vantage point, a place of watching Black artists continue to be shut out of the major award categories and attendance dwindling with each show, it seems like it's only the Recording Academy that's been left behind. Everyone else has already moved on.
This content was originally published here.