Co-stars and real-life best friends Jenna Fischer (Pam) and Angela Kinsey (Angela) answered prayers when they created a podcast dedicated to The Office. Called The Office Ladies, each podcast episode is dedicated to an episode of the series. What's even cooler is the two women go in order from Season 1 and talk about behind-the-scenes secrets, memories, and have former writers and co-stars on the podcast as well.  Hearing both Fischer and Kinsey talk about their fond memories of the show makes fans miss The Office even more and realize what a special place the series has in their hearts.
The Office Ladies releases a new show every Wednesday and, as this article hits the internet, are currently on the second season. While the two ladies have a long way to go in this podcast, let's take a look at everything we've learned thus far.
PHYLLIS SMITH WAS A CASTING ASSOCIATE!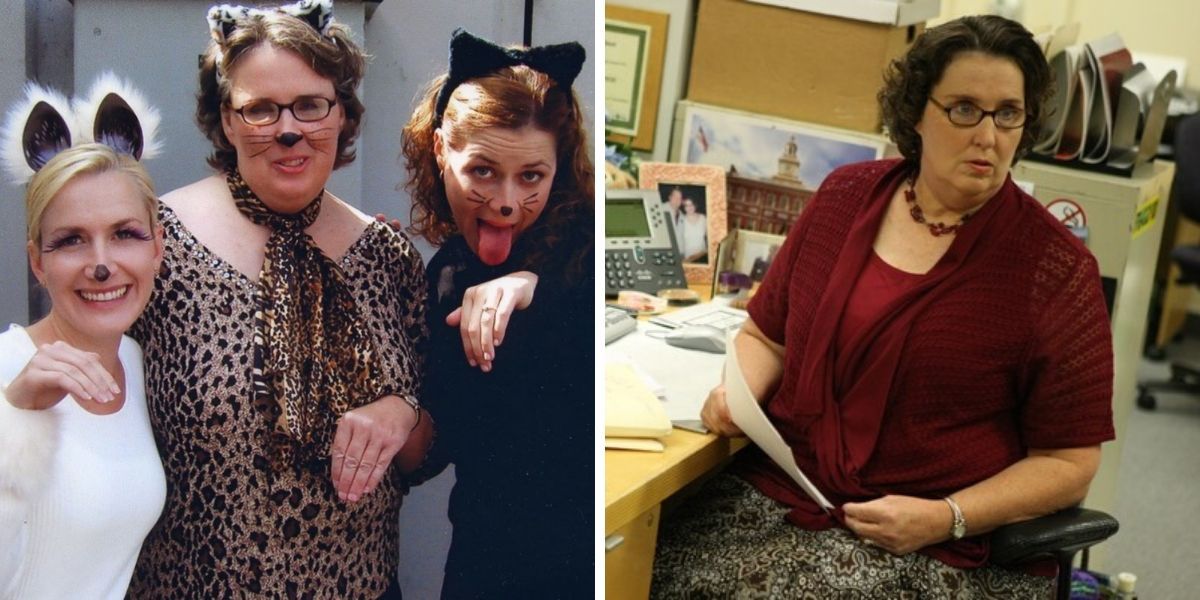 Phyllis Smith portrays the quiet saleswoman Phyllis Vance. On camera, Phyllis sat across from Stanley and loved working at Dunder Mifflin because the company shared an office building with her husband's refrigerator company. As she said, working in the same complex keeps her "honest."
However, before Phyllis Vance became a character, Phyllis Smith was a casting associate who actually read lines with the actors during their screen tests. According to Fischer, "When I auditioned for The Office, she read my audition scenes with me." The producers liked Smith's interactions with the actors so much, they created a role for her.
WRITER GREG DANIELS BELIEVED WRITERS SHOULD BE IMPLEMENTED AS CHARACTERS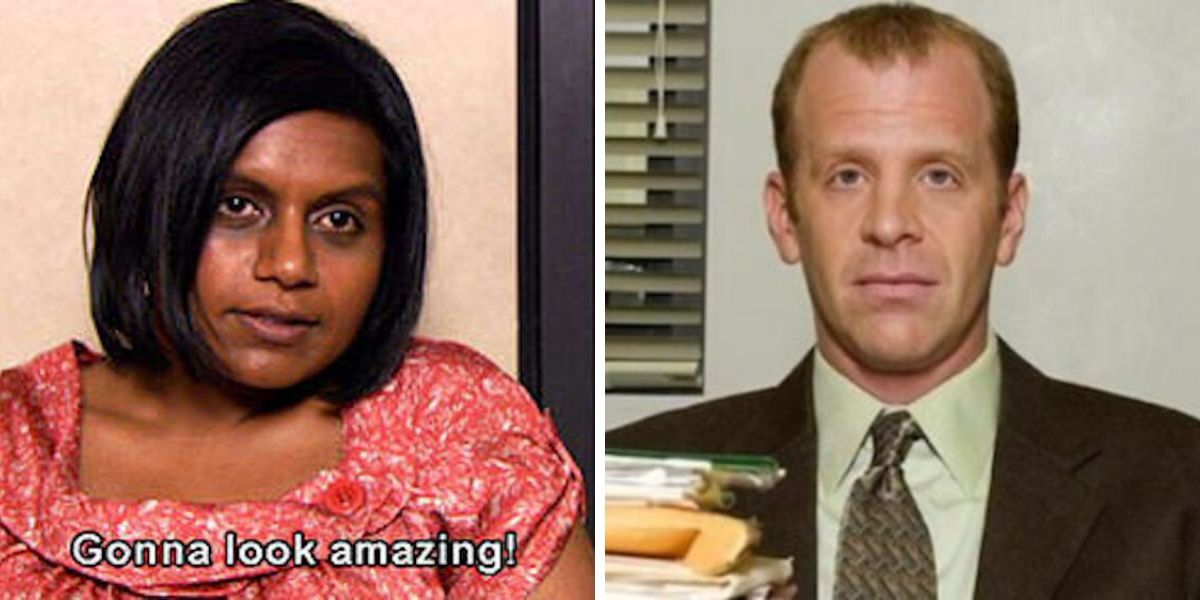 During the "Diversity Day" podcast, listeners learned a lot about the behind-the-scenes moments in production. One of the writers for the show, Greg Daniels, believed that the writers and actors should be united and both learn from each other. By implementing writers into the scenes, The Office became the hit that it is. In fact, Larry Wilmore (Mr. Brown), B.J. Novak (Ryan), Mindy Kaling (Kelly), and Paul Lieberstein (Toby) were all writers on the show before being cast as long-standing characters. Both Angelia Kinsey and Jenna Fischer believed the magic of The Office felt like a "partnership."
JENNA FISCHER MADE A "SOUNDS OF SCRANTON" CD TO GET INTO CHARACTER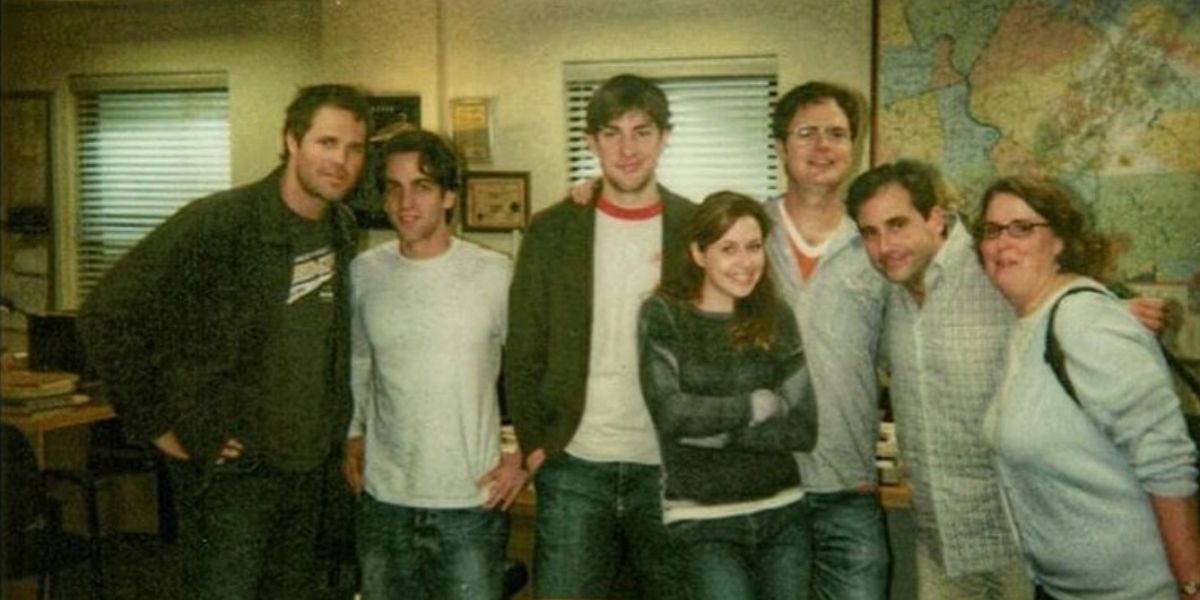 Every actor gets into character in a different way. Some have that natural ability to turn their character's persona on and off, while others need a routine to morph into the person they're portraying. For Jenna Fischer, she went about her morning in a way that she thought Pam would have.
In the episode "Health Care," Fischer explained that she made a mixtape filled with songs she figured people in Scranton were listening to and would listen to it on her way to work to get in the zone. She even went a step further and made copies for the core cast.
THE CREW FILMED 12 HOURS A DAY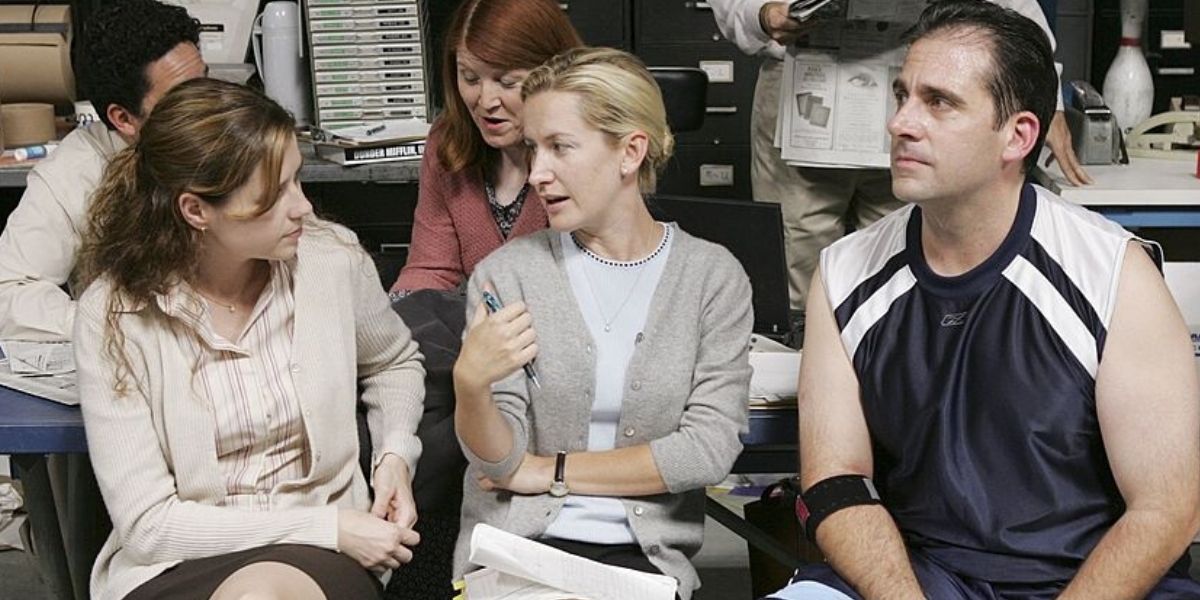 In the early episodes of The Office, the cast wasn't sure if the show was going to be picked up for more than one or two seasons. This led to long workdays, changes to the script, and playing around with what would work on camera.
According to The Office Ladies, both Kinsey and Fischer admitted that "Basketball" was a turning point in their lives because it was the episode that brought them (and Phyllis) closer together. While shooting the basketball game scenes, Angela, Pam, and Phyllis had to sit on a bench for most of the scenes where they told "life stories" until their butts fell asleep. Fischer even suggests "Basketball" was one of the best episodes they've ever made.
AMY ADAMS WASN'T "AMY ADAMS" WHEN THEY HIRED HER AS "PURSE GIRL"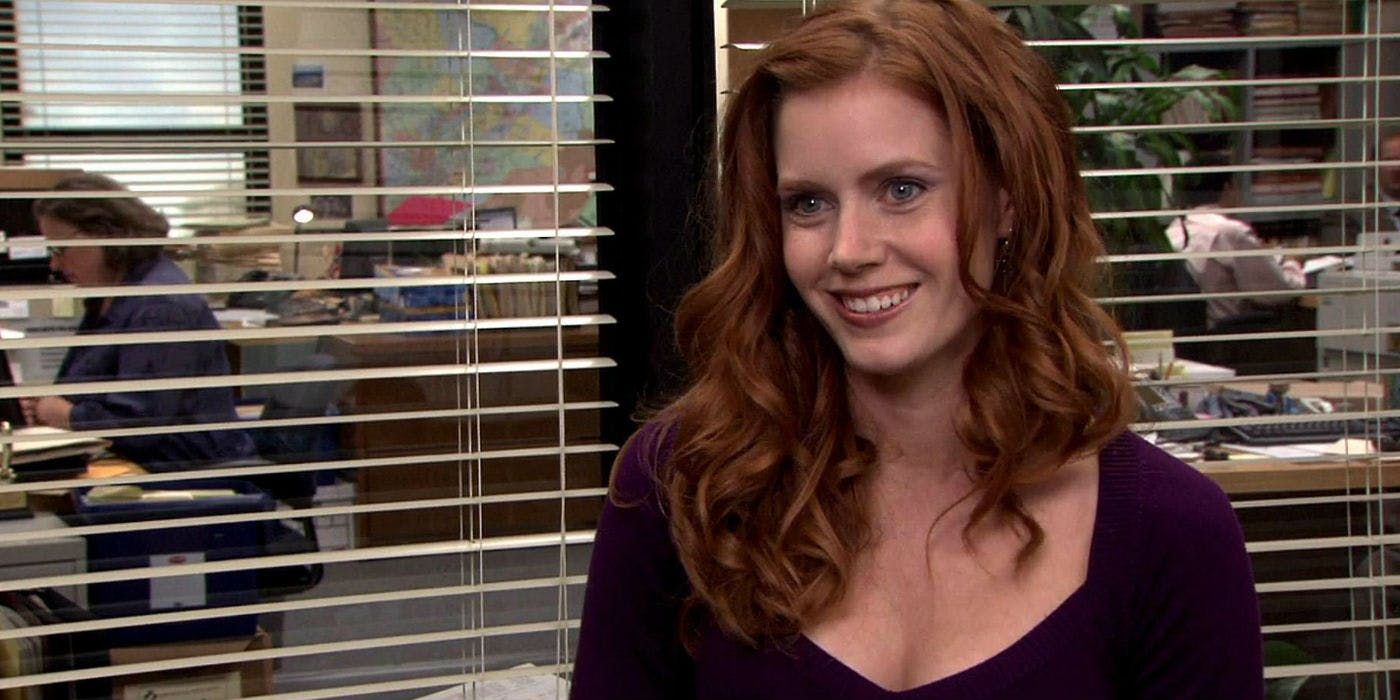 If you can remember, Hollywood starlet Amy Adams had a small role in The Office. She played Katy, a woman selling purses who later went on to date Jim for a short time. When we meet Katy in "Hot Girl," both Fisher and Kinsey make a point to say that they hired Amy Adams before she was the Amy Adams.
Kinsey even remembers talking to her about her acting career and how she just filmed June Bug — which would earn Adams her first Oscar nomination. After "Hot Girl" aired, Adams became a big name but was sweet enough to come back for two more episodes as Jim's girlfriend. Years later, both Kinsey and Fischer credited Adams in helping them meet the one and only Meryl Steep at the Golden Globes.
"SEXUAL HARASSMENT" ALMOST DIDN'T HAPPEN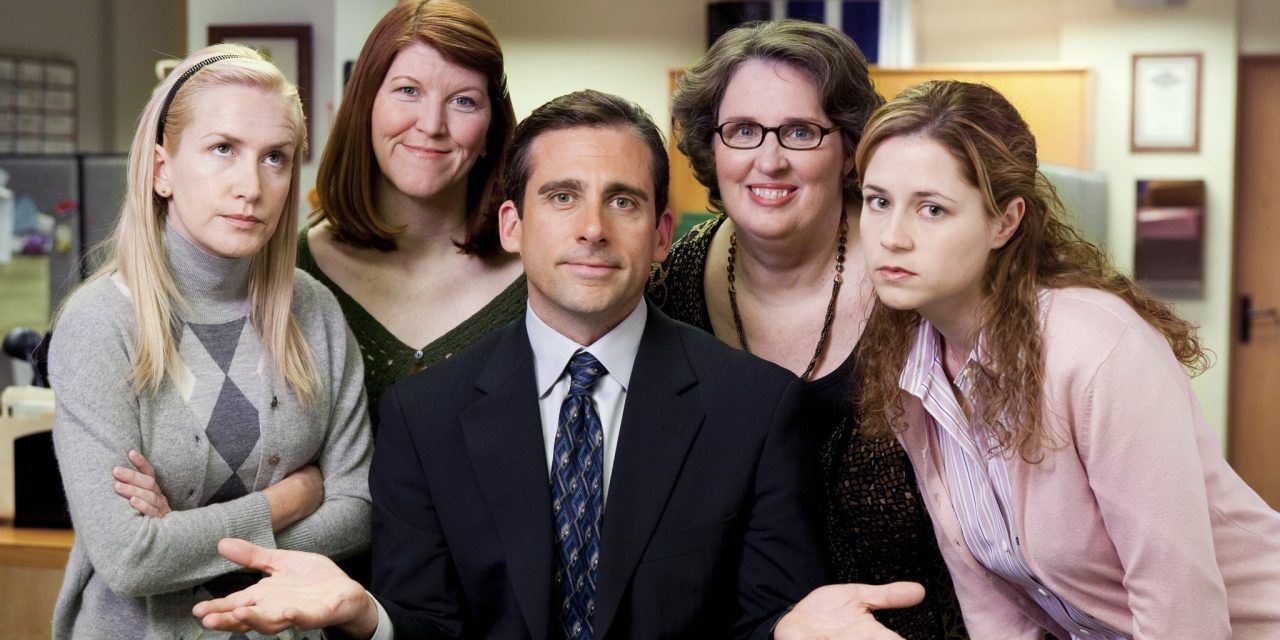 The episode "Sexual Harassment" ended up being the second episode of Season 2, and was quite a memorable one. Both Kinsey and Fischer noted that the episode acts as a "what not to do" for many corporate businesses.
After Toby needs to talk to Michael about reviewing their sexual harassment policy, things take a turn because Michael feels like the office won't be fun anymore. Due to the nature of the episode, Fischer explained that the episode "aired with a warning that said, "This episode contains sexual content and subject matter." This is mainly in part because Michael says the word "boner" to Phyllis. The network wanted to swap the word but B.J. Novak fought to have it stay in. There was even one network in Kentucky who refused to play the episode.
THE CHARACTER MOSE WAS TAKEN FROM A SHOW CALLED 'AMISH IN THE CITY'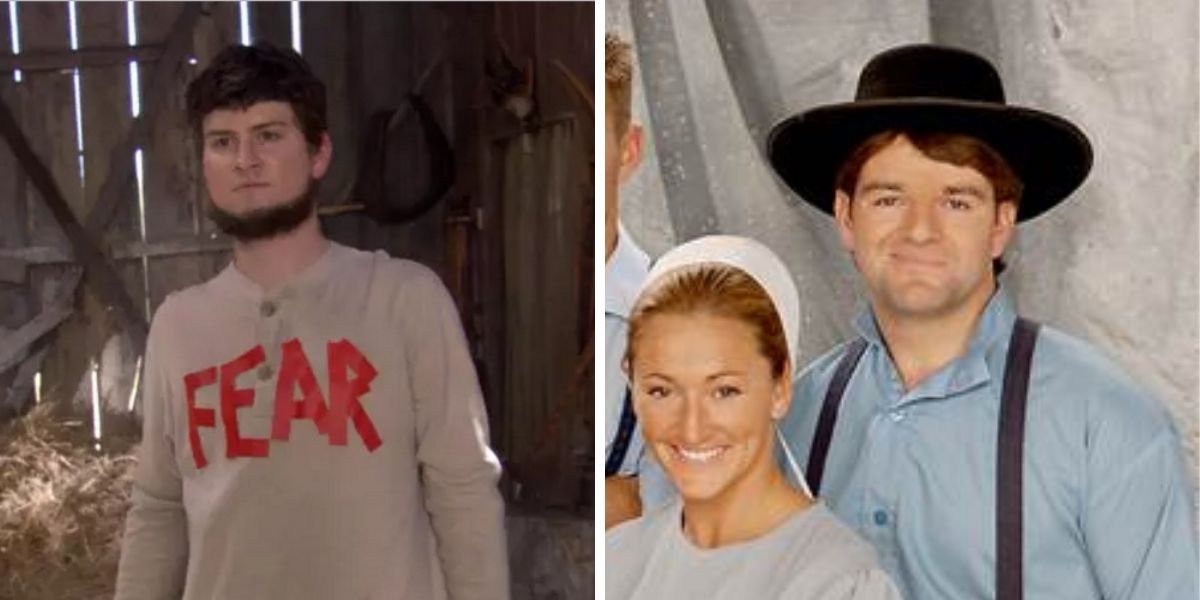 In the episode "Office Olympics," Michael and Dwight spend the day looking at a condo for Michael to buy. It's here that we meet Carol, Michael's realtor and soon-to-be love interest. However, back at the office, the Dunder Mifflin employees created their own Office Olympics.
In this episode, we see a picture of Mose (Michael Schur), Dwight's cousin, and both Fischer and Kinsey admitted that Mose was created after the writers saw a show called Amish in the City. In that series, there was a sweet Amish man named Mose who inspired the character.
THEY ACTUALLY HAD TO FIRE SOMEONE IN "HALLOWEEN"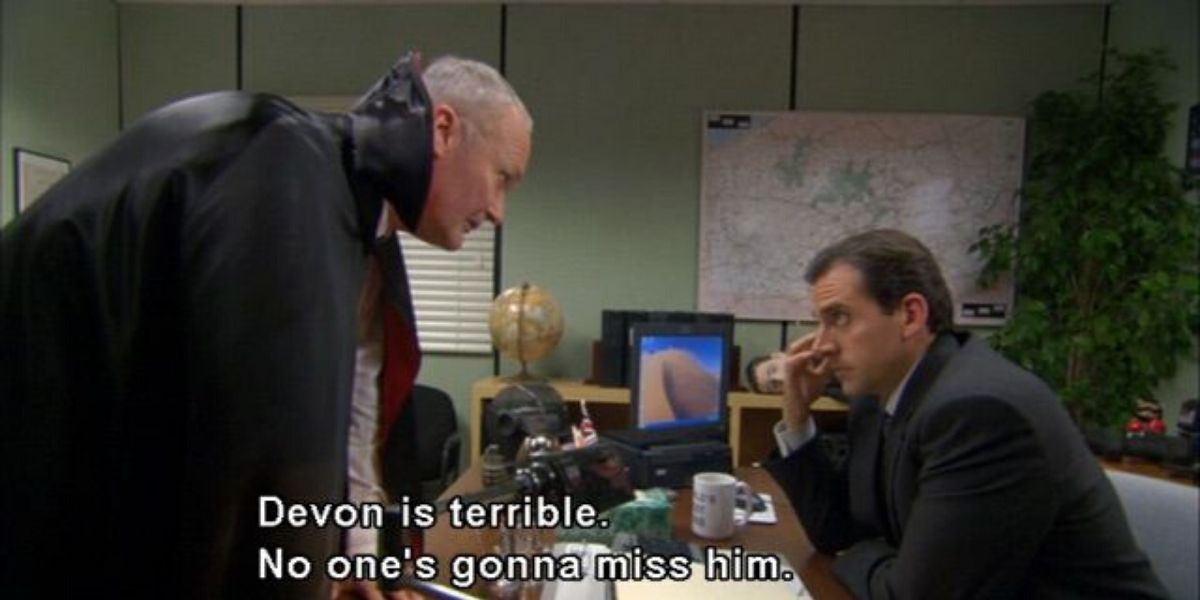 In the episode "Halloween," Michael has to fire someone by the end of the day. Sadly, this day fell on a day the entire office was wearing costumes. Greg Daniels (one of the writers) thought the idea would work because we never see how hard it is for the boss to decide who to fire. And as Office fans know, Michael was tormented by this decision. But what fans don't realize is that this meant production had to fire someone too, which wasn't easy. The decision ended up being between Creed and Devon and since Devon Abner had other commitments with the theater, he was the one who got the boot.
THE BATHROOMS DIDN'T ACTUALLY WORK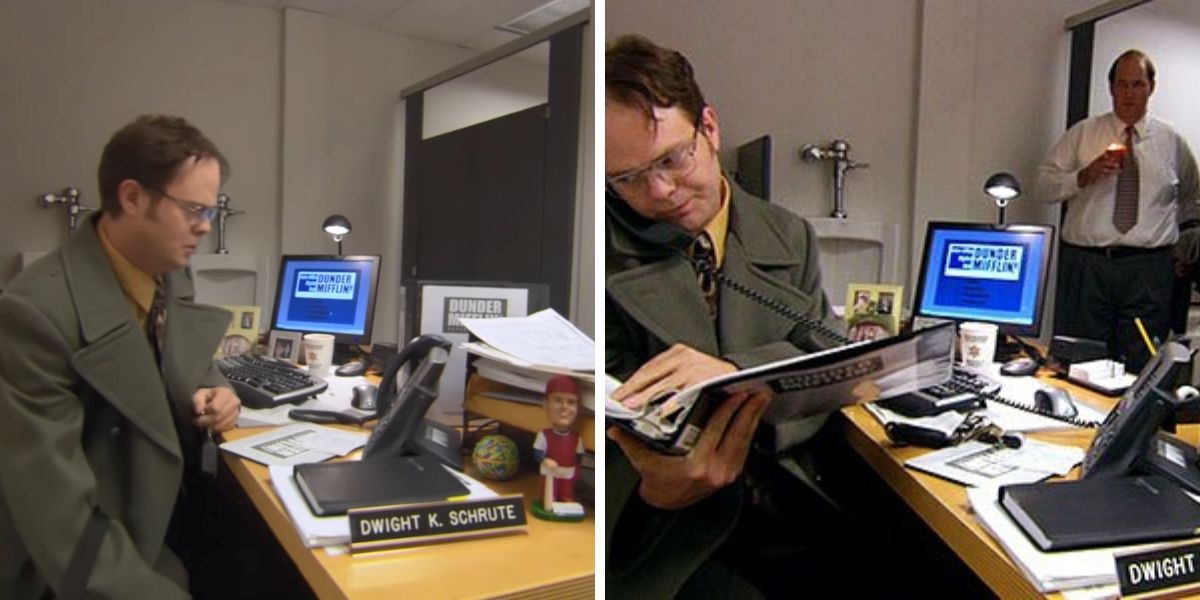 In case anyone was wondering if the bathrooms at Dunder Mifflin actually worked, they didn't. As Fischer and Kinsey noted in "The Fight" episode, it was very "deceiving" but the bathrooms didn't actually work. Whenever the cast had friends or family come to visit on set, they would be thrown off by the fake bathrooms.
In this episode, Jim pranks Dwight by placing his desk in the bathroom. We later see Kevin exit the stall with a lit candle to mask the smell and as Fischer explained, the candle actually smelled like cookies.
SINGING "BABY BACK RIBS" WAS IMPROVISED BY STEVE CARELL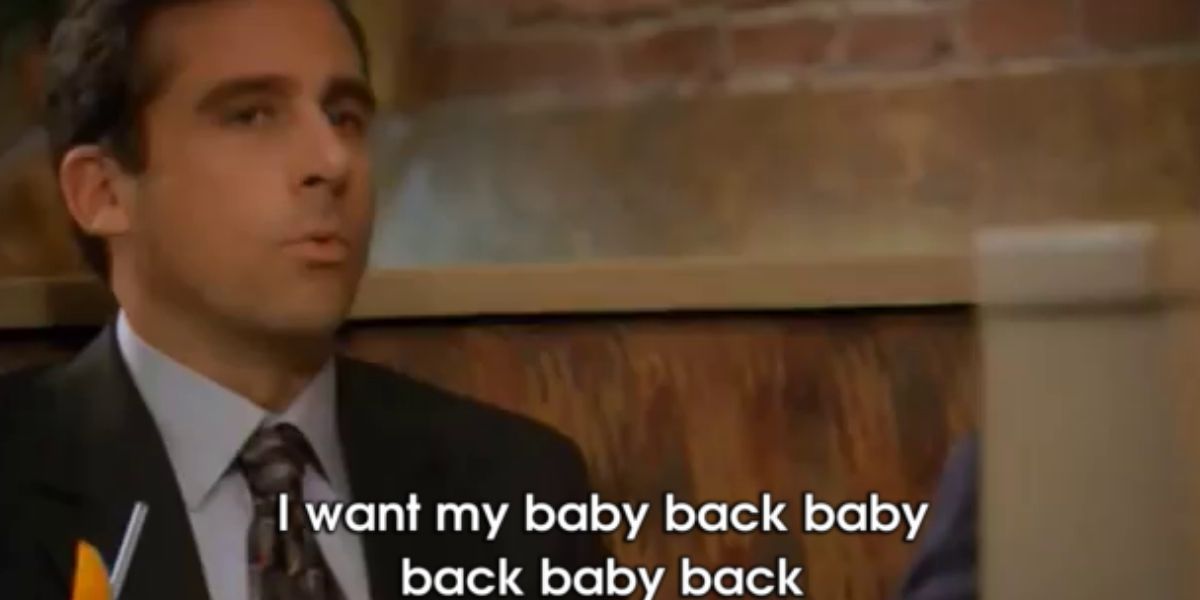 Both Jenna Fischer and Angela Kinsey can't commend the writers and production crew enough. Everyone worked in such harmony for nine seasons to make the show a success. And while some fans thought many of the lines were improvised, most were actually thoughtfully planned. However, in "The Client," Michael and Jan take a client (Tim Meadows) to Chili's to negotiate a deal. It's then that Michael suggests eating some baby back ribs where he starts singing the song — Christian even jumps in and starts singing with him. Funnily enough, this was all improvised, according to Melora Hardin (Jan).
NEXT: The Office: 5 Worst Things Jim Did To Michael (& 5 Worst Michael Did To Him)
This content was originally published here.