A Black Jewish inclusion officer at the world's leading children's book writer's group has left her position after she did not mention Islamophobia in a post about rising cases of antisemitism.
April Powers, previously Chief Equity and Inclusion Officer at the Society of Children's Book Writers and Illustrators (SCBWI), left her position following an outcry that she did not mention Islamophobia in her statement about the rise in crimes against Jews.
The officer, who introduced herself as being Black and Jewish in a welcome video in June last year, shared the statement that said Jewish people have the right to live in safety.
Powers's post, shared earlier this month, reflected the alarming surge in anti-Jewish hate speech and violence earlier this year.
While the statement did not mention Islamophobia specifically, it did invite people to "join us in not looking away in speaking out against all forms of hate, including antisemitism."
But, the post was criticized by for not including a comment about Islamophobia and Palestinian discrimination and hate speech.
Powers later apologized for not including Islamophobia in her statement and confirmed that she had parted ways with the SCBWI.
In a statement, shared on the SCBWI Facebook page on Sunday, Powers said: "By posting an antisemitism statement, our intention was to stay out of politics. I removed both anti-Palestinian and anti-Israeli posts, which in hindsight was not the right thing to do.
"I neglected to address the rise in Islamophobia, and deeply regret that omission. As someone who is vehemently against Islamophobia and hate speech of any kind, I understand that intention is not impact and I am sorry."
She added: "While this doesn't fix the pain and disappointment that you feel by my mishandling of this moment, I hope you will accept my sincerest apologies and resignation from the SCBWI. I wish all of you success in our work because the world's children need your stories. All of them."
Lin Oliver, SCBWI Executive Director, later added: "I can assure you that this painful week has been a crucial learning experience for SCBWI. As we approach our 50-year anniversary, we pledge to correct any harm we have done and to redouble our efforts to promote equity and inclusion in the children's book field."
The statement was widely condemned in its comment section, with hundreds sharing their views about Powers's decision to leave the organization.
One said: "I could not disagree with this decision more. Why would there be any anti-Palestinian or anti-Israel comments on a post that was about antisemitism? April's statement on antisemitism didn't mention Israel or Palestine and it's horrifying that she should have to apologize for making what should have been an uncontroversial statement."
Another added: "So antisemitism is no longer worthy of your attention just because Islamophobia is also a problem? I am disgusted that despite the incredible rise in antisemitism lately, you have retracted a statement in support of Jews. Not Israelis – Jews. Our pain no longer counts to you just because someone else is in pain, too."
A third commenter posted: "This is ridiculous [and] shows you don't stand with Jews. Why would she condemn other things when focusing on antisemitism? That's called all lives matter kids. You can condemn one form of hate without including the other – it doesn't mean you don't care about anyone else."
Newsweek has contacted the SCBWI for comment.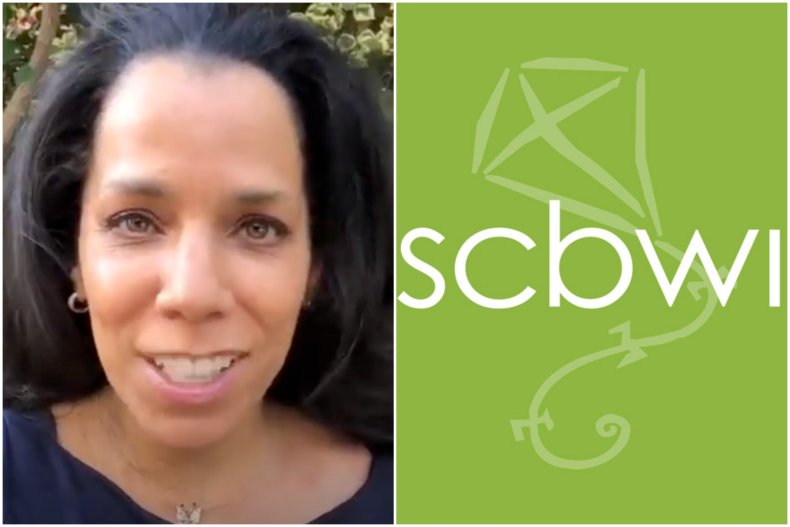 This content was originally published here.