Everything changes. Unfortunately, sometimes the changes we face are not exactly what we want from our life. Yet, thankfully, some changes are surely for the better, as they make the world a comfortable place to live for everyone. Today, as our society has finally started a conversation about equality and tolerance, and what is more, took to implementing them in practice, we can rest assured that the world is moving in the right direction.
Filmmakers, as some of the most influential people in today's enormous media, the industry could have stayed astray of the issue. The Oscars diversity quota that has been recently introduced now changes everything for everyone: those involved in shooting the best pictures and those only learning how to do it. Today, we will speak about a change that alters the world for the better yet challenges the film school students to rise to the new standards of excellence to become the Oscars winners.
Diversity: The Whats and Whys
On the 8th of September 2020, the Academy has introduced into practice the new rules of filmmaking for those who want to hold the golden statue in their hands one day. Yet, before we begin discussing them, it must be acknowledged that understanding the topic of diversity rightfully is the first challenge the filmmaking students are now tasked with dealing with.
Pondering over the topic of diversity might be hard, as it is an extremely extensive one. Students' thoughts on it might differ and, actually, accepting the differences between us is the first step to learn something about diversity. It might be a good decision to find a resource to shed the light of truth upon it. Reading essay examples on https://gradesfixer.com/free-essay-examples/diversity/ might help, as there are tons of valuable information and students' perspectives on the topic. It would be a good idea to read about diversity and how different people see it before implementing it in your future movies.
As a student, regardless of the major you opt for, you will have to write essays and read essays in order to learn how to deal with the former. Yet, it seems to be a rare opportunity to combine the things you want and the things you need in one activity. Reading essay examples about diversity, you will simultaneously improve your understanding of the topic and boost your essay-writing skills. It seems like everywhere equality and diversity go they only improve things.
What's New to Challenge Oscars?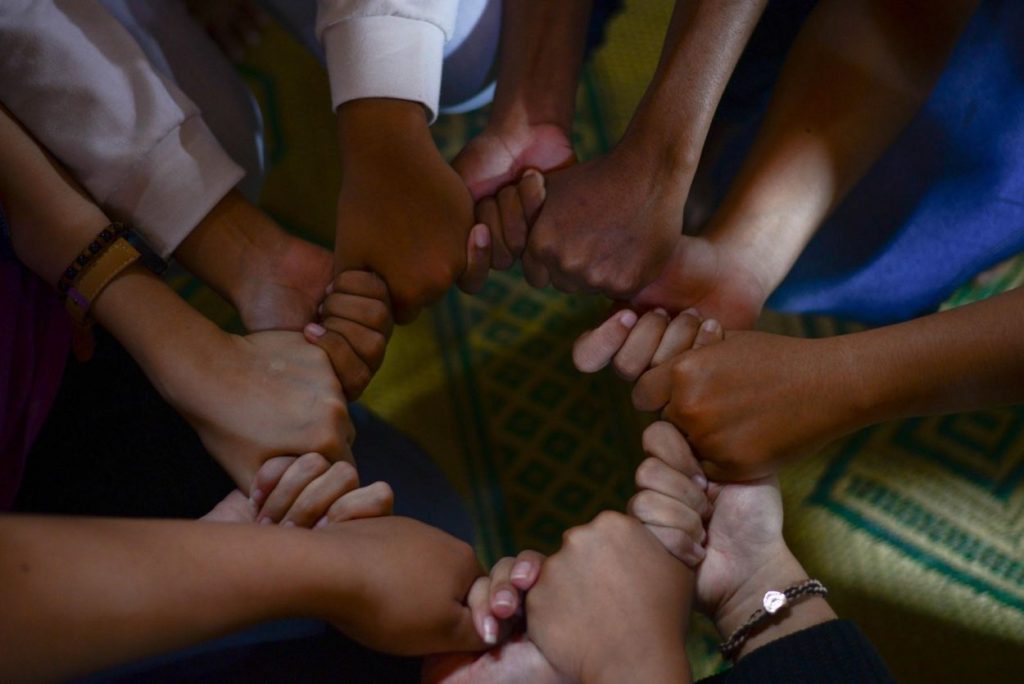 Now, let's cut to the chase with what's new for every filmmaking college student and teacher to learn since the 8th of September. First of all, the Academy has come up with two categories of characters to be featured in every movie cast that is charging for Oscars. The first category has been designated as "underrepresented racial or ethnic groups," including Asian, Hispanic, African-American, Indigenous Americans and Alaskans, Native Hawaiians, Northern/Eastern African, and Pacific Islanders.
The second category has been called "underrepresented identity groups", and it involves underrepresented in movies genders, LGBTQ+ people, as well as folks with special needs, cognitive and physical disabilities. So, first things first, if you want to win an Oscar in the future, make sure that your movie does not live up to the diversity and inclusion controversy. As a filmmaker, you have to make sure that there is room in your motion picture for everyone regardless of their skin color, sexual orientation, etc. Hence, the first innovation to stick to is that you have no right to forget about minorities.
Groups to Care For
The Academy has taken quite a vigorous approach towards the research on this topic. Sure, they had an intricate assignment on their hands, but they managed to render it explicitly clear for everyone involved in the filmmaking process how a movie charging for Oscars must look like. Now that we have two categories of underrepresented folks, there are four groups of standards to follow when incorporating them into a movie.
Group A
If you're aiming for the stars, make sure that one lead or supporting actor in your movie comes from one of the aforementioned underrepresented groups. Furthermore, at least 30% of your cast must come from the two underrepresented groups. Finally, the main storyline must be about a representative of one of the two underrepresented groups.
Group B
When writing an essay for school, you always submit a clean version of your work. Nobody sees the draft. Well, the group standards are all about the folks that nobody sees: hairstylists, costume artists, sound engineers, etc. Some of them (at least six folks on the crew) must come from the underrepresented categories.
Group C
The group C standards are all about providing paid on set training and internship opportunities for the people coming from the underrepresented categories.
Group D
Last but not least, the company distributing the film must have "multiple", as per the provisions provided by the Academy senior-level executives coming from the very same underrepresented categories.
The new rules the academic has come up with can remind an average student of a need to write an academic essay. You cannot write about one concept without explaining at least two or three others. Quite fortunately, a movie aiming for the Best Film award must conform to two of the four groups of provisions provided above.
Let's Sum It Up
Having taken a closer look at the most recent movies, the Academy has understood that filmmaking education must take a new turn in its history. People have to make a new look at diversity evolve within their minds, and those aspiring for the summit of the filmmaking glory must partake in this mission. All in all, there's nothing hard for you as a director to keep up with the new Academy requirements if you want to win an Oscar one day. Start off by harnessing a revolutionary vision of what acceptance and tolerance mean. The new requirements will be effective, starting with Oscars 2024, so there's still time for you to form a new vision of how we all must live together.
The post Oscar Diversity Guidelines: Is It A Challenge For Film School Students? appeared first on Pulptastic.
This content was originally published here.