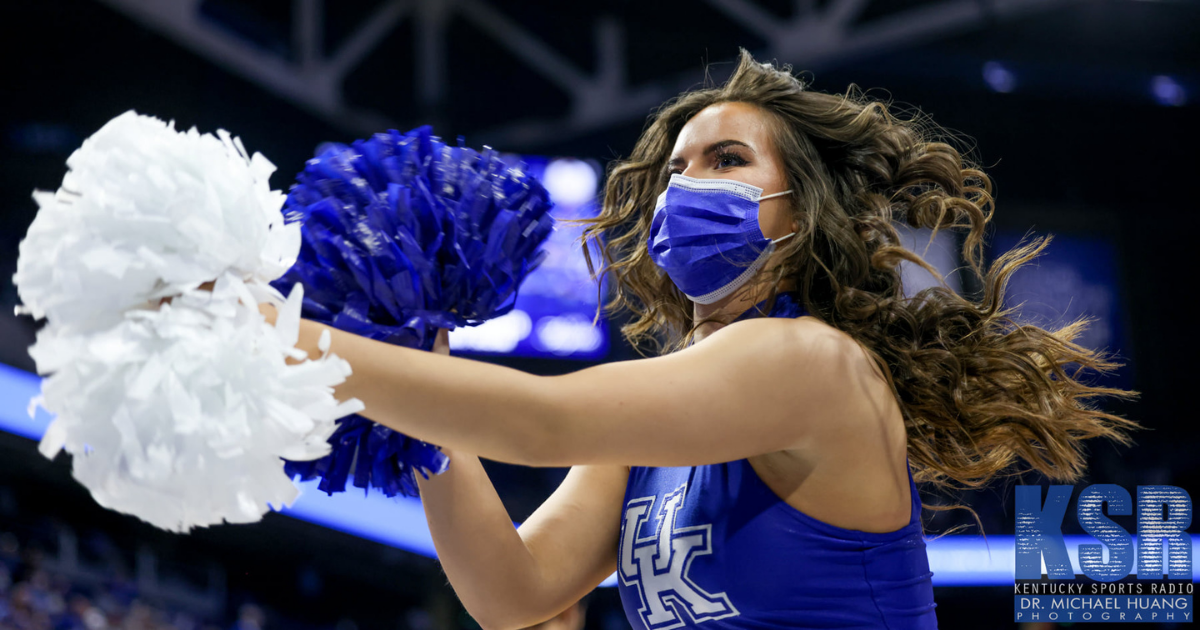 If a college basketball player tests positive for COVID-19, they will only have to quarantine for five days if they are asymptomatic or their symptoms are improving, according to the NCAA.
The organization just released new guidance for winter sports, including college basketball, as the Omicron variant sweeps the nation. It includes a new definition of "fully vaccinated." Tier 1 individuals (players, coaches, trainers, officials, etc.) are now considered fully vaccinated if they are:
Within two months of having completed the primary series of the Johnson & Johnson vaccine (one dose).
Within five months of having completed the primary series of the mRNA Pfizer vaccine, or within six months of having completed the primary series of the mRNA Moderna vaccine (two doses for both).
Who have received a booster vaccine if they are beyond two months of the Johnson & Johnson vaccine or beyond five or six months of the mRNA Pfizer or Moderna vaccine, respectively.
The NCAA will also consider individuals who have tested positive for COVID-19 in the past 90 days the equivalent of "fully vaccinated."
5 days of quarantine for those with no or improving symptoms
After five days, those who have tested positive for COVID-19 and have no or improving symptoms can leave isolation but the NCAA recommends wearing masks around others for an additional five days. If individuals test negative, they can participate in athletic activities without a mask during days six through ten.
The new guidance also includes updated protocols for close contacts. Essentially, if you're not fully vaccinated and someone close to you tests positive, the NCAA says stay home for five days and wear a mask around others for five days after that. Tier 1 individuals that are fully vaccinated (or recently infected) do not need to quarantine if a person close to them tests positive, but should wear a mask around others for ten days while not actively training. Testing on day five is encouraged.
Kentucky Basketball's COVID plan
According to John Calipari, the entire Kentucky Basketball team is "fully vaccinated," so two doses plus a booster. The team is also sanitizing the practice facility and lodge and staying away from other teams in an effort to mitigate the spread of the virus.
"We're definitely the best team in the country when it comes to COVID protocols," Jacob Toppin said on Dec. 28. "Everyone's healthy and we're all doing the necessary precautions that we need to do so we can play games. And Coach always said, if there are games canceled, we'll have other games. We're going to have backups to our backups."
As Toppin said, Calipari has agreements in place with other programs, namely Gonzaga and Michigan State, should an opponent drop out due to COVID.
"I was on the phone with Mark Few yesterday, he talked about Tubby (Smith), what a great guy he was, but what we said is, if we have someone cancel, let's go Gonzaga we're playing," Calipari said after Kentucky's win over High Point. "So I'm just telling you, if anyone else cancels, we'll play Michigan State."
On Dec. 23, the SEC revised its COVID-19 guidance to include the 7-and-1 rule, meaning teams will be required to play if they have at least seven scholarship players and one countable coaching staff member available. The league also changed its forfeit policy. If a game is postponed due to COVID, efforts will be made to reschedule; if the game cannot be rescheduled, it will be declared a no contest.
The post NCAA releases updated COVID-19 guidance for college basketball appeared first on On3.
This content was originally published here.