Family-owned bakery falsely accused of racism receives $36 million from Oberlin College following lengthy defamation lawsuit – bakery owner calls the payout 'bittersweet'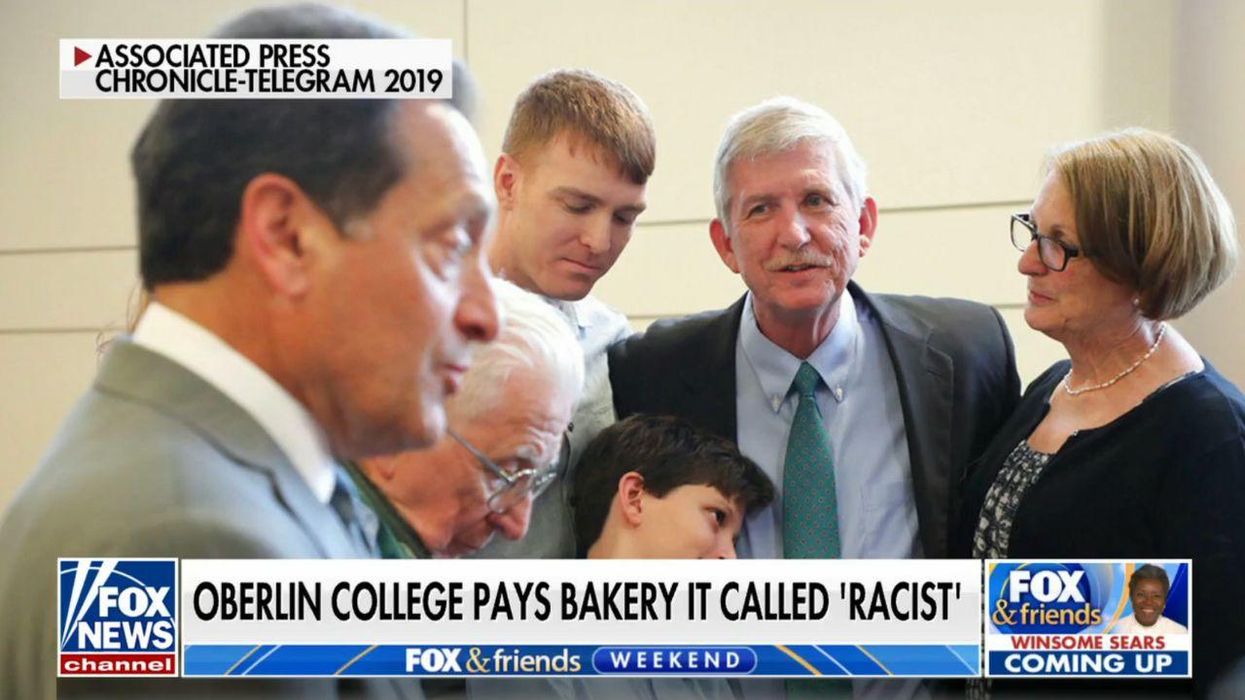 A family-owned bakery in Ohio recently received $36 million in damages following a lengthy defamation lawsuit against Oberlin College for falsely accusing the small business of racial profiling.
On Sunday, Gibson's Bakery owner Lorna Gibson told "Fox & Friends Weekend" that the payout was "definitely bittersweet."
"It took a tremendous toll. A lot of stress, a lot of financial toll. It definitely hit us hard," Gibson added.
What's the background?
In November 2016, three students attending the liberal arts school Oberlin College were involved in a scuffle with Gibson's son, Allyn, after being confronted for stealing wine. The students accused Allyn Gibson of racial profiling and assaulting them.
When police arrived at the scene, they observed Allyn Gibson on the ground, surrounded by the three students, who were punching and kicking him.
Following the tense incident, Oberlin College staff and students protested outside the bakery and encouraged patrons to boycott the business. The school's vice president and dean of students distributed flyers that claimed the Gibson family had a "long account of racial profiling and discrimination."
The college also provided protesters with food and other supplies to support their rallying effort.
In September, the bakery owners told the New York Post, "A week after the incident, the school canceled all of our standing orders. … The school put out a statement that implied that this wasn't an isolated incident."
"Our business from the students themselves and administrators … dried up completely. And the students kept showing up to protest," the family added.
Even though the students eventually pleaded guilty to theft, the bakery's reputation had already suffered a devastating blow.
The Gibson family filed a lawsuit against Oberlin College in 2017, accusing the school of libel, and in September, the small business owners ultimately won the case. Unfortunately, Lorna Gibson's husband passed away before the conclusion of the years-long legal battle.
At the time of the verdict, Oberlin College stated, "We are disappointed by the Court's decision. However, this does not diminish our respect for the law and the integrity of our legal system."
"This matter has been painful for everyone. We hope that the end of the litigation will begin the healing of our entire community," the statement continued.
Lee Plakas, Gibson's attorney, told Fox News, "This should've really been a teaching moment for the college … and the students learned, they admitted their guilt, they apologized and went forward."
Gibson stated, "I just hope that if incidents occur that people step back and try to find out what really happened and not jump to conclusions or listen to just a few to escalate something."
This content was originally published here.