Dr. William Edgar Cox—a veteran educator and business leader—who co-founded Cox, Matthews and Associates (CMA) the publisher of Diverse: Issues In Higher Education, died early this week, after a lengthy illness. He was 79.
Born in Pensacola, Florida., on April 25, 1942, Cox was raised in the small industrial Alabama town called Bay Minette, which sits about 190 miles from Birmingham and forty miles from the Florida state border.
Though his parents did not have a college education, Cox was inspired by a Black high school principal who encouraged him to enroll in college. Following in the footsteps of his brother, Cox—one of four children—went on to Alabama A&M University where he majored in industrial arts and would meet his future bride, Lee Foster. The two married in in 1964 and their two children—Will and Tara—would later assume leadership roles within CMA.  
Cox would earn two master's degrees in counseling psychology and public administration, before enrolling in an Ed.D. program in higher education administration. But it was his long civilian career in the U.S. military that brought him early accolades.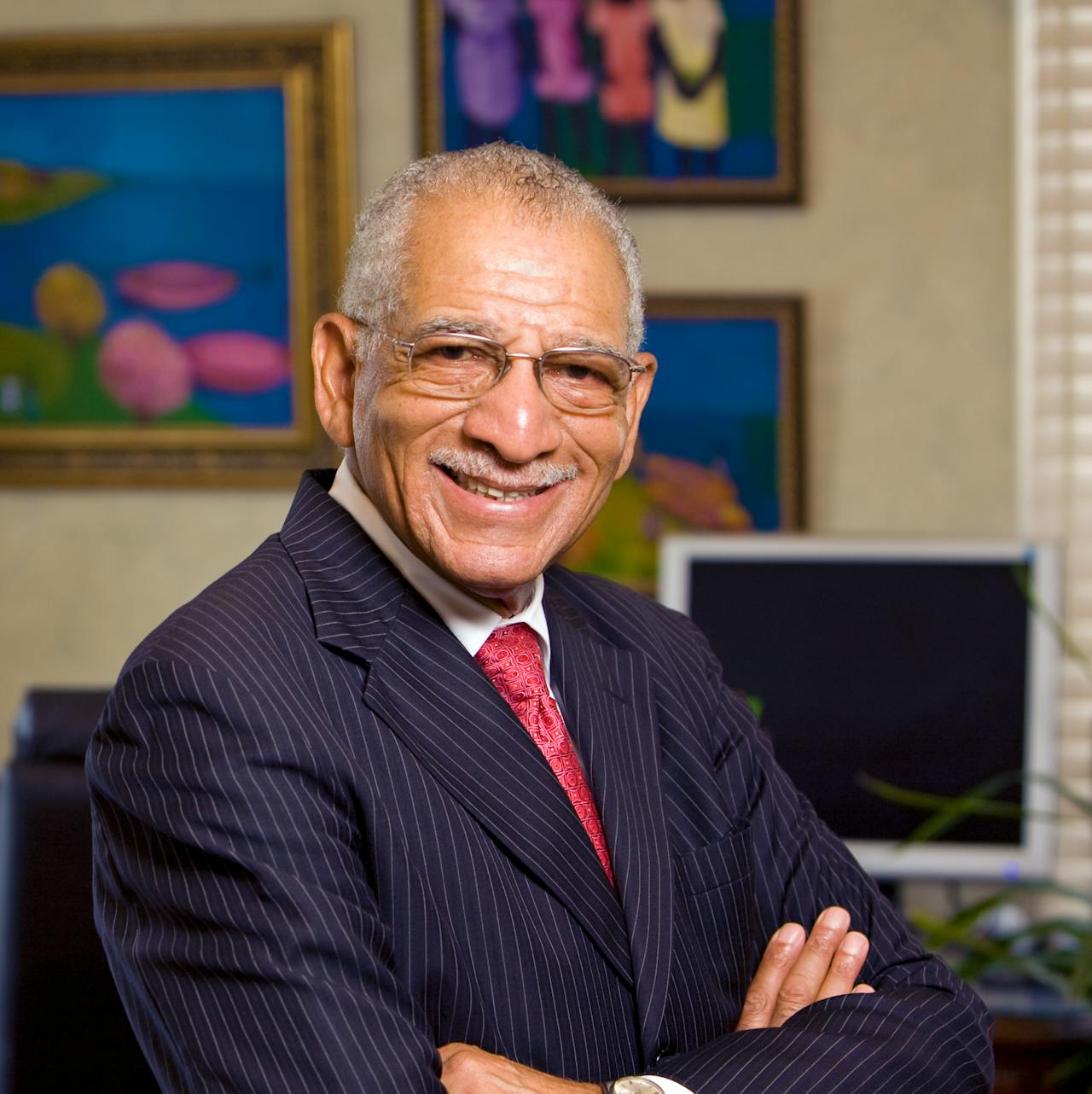 Dr. William E. Cox
Shortly after he graduated from Alabama A&M University, Cox worked at Redstone Arsenal, a United States Army post in Huntsville, Alabama. He was later reassigned to Frankfurt, Germany where he worked from 1968 to 1974 before returning to the Washington, D.C. area where he took a job at the Pentagon writing educational policies and for the Air Force.
"That's where he really made a name for himself," said Will Cox about his father.
It was through his wife's affiliation with the local branch of the NAACP in Fairfax, Virginia, that Cox ultimately met his business partner of nearly forty years—Frank L. Matthews.
The two southerners were deeply passionate about education and set out on a course to transform the higher education landscape by training a focus on Blacks. In 1984, Black Issues In Higher Education was born and quickly became a must-read publication for graduate students and Black faculty and staff looking to navigate academe. In 2005, the publication broadened its focus and changed its name to Diverse: Issues In Higher Education.
"Before the founding of Black Issues In Higher Education there was a deafening silence on issues related to Blacks and other minoritized groups in the academy," said Dr. Charlie Nelms, chancellor emeritus of North Carolina Central University and one of the nation's most prominent higher education leaders. "With the founding of Diverse by Bill Cox and Frank Matthews, all of that changed. In recent years, many other publications have increased their coverage of the people, policies, programs impacting higher education, but none have done it as authentically, comprehensively, and consistently as Diverse. While Bill's physical presence leaves a huge void, his voice and vision will always be with us."
While he was not a trained journalist, Cox knew the importance of storytelling and used his role as a champion to help showcase the talent of Black scholars, including those who found it difficult to find a public platform. He founded Black Issues Book Review and helped to put Black authors on the radar by pushing these writers to self-publish their work. 
"We started Black Issues In Higher Education simply because there was a void in the higher education community. The only one out there in higher education at that time was Chronicle of Higher Education," Cox said in a 2019 interview. "We attempted to do something for Black faculty and administrators and so Black Issues was started. When we started in 1984, we were only coming out once a month. And I told Frank that in order to attract advertisers, we needed to be more frequent and so we started to come out twice monthly, after two years."
It was that kind of business prowess that Matthews always admired about Cox.
"We found that business and education can complement each other very well," said Matthews. "Bill was unmitigated in his passion for power of education."
About a month ago, Matthews stopped by the home of his longtime friend to check-in on him. The two sat in Cox's den "cackling, laughing and having a good time," reminiscing about the good old days. They thought about the dogged hours that they spent at their full-time jobs during the day and how they stole away in the evenings and weekends to work on Black Issues. In 1986—two years after the publication made its debut—Cox would quit his job at the Pentagon to focus his efforts on building the company.
"I'm so glad that I stopped by to see him," Matthews said. "We spent that afternoon counting our blessings. We tried to be outstanding, strive for excellence, and we always tried to get it right." 
This content was originally published here.