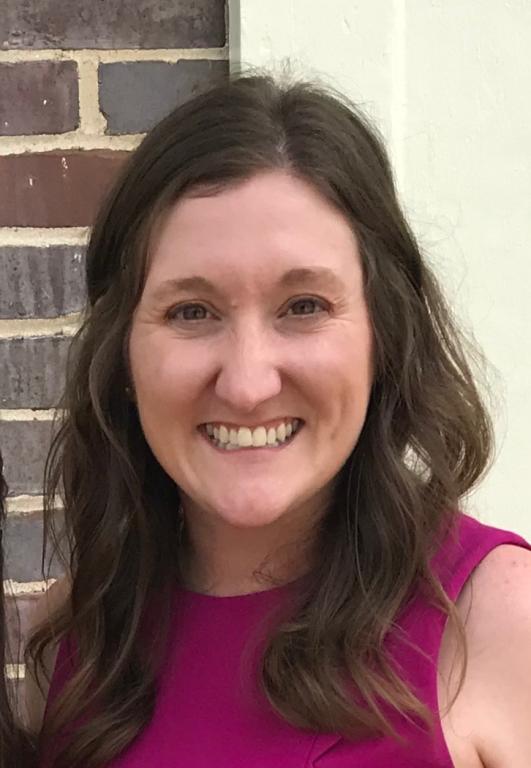 Today I welcome Stephanie Peek to The Anxious Bench. Dr. Peek completed her PhD in Religion from Baylor University this past spring and was a former Baptist College and University Scholar (BCU) during her time at Baylor. She also served as department head of Religious Studies at Judson College before the closure of the school. For more than 180 years, Judson College existed as a Baptist University educating young women from around the world. The institution was dissolved suddenly during the summer of 2021, just a few weeks after faculty were informed it would remain open. I can't help but think how her words speak not only to Baptist Higher Education but also–on the eve of the 2022 Southern Baptist Convention–hold wisdom for Baptists like me.
I have been involved in Baptist Higher Education as both a student and a faculty member for more than 15 years. As a high school senior, I chose to attend a Baptist University: Southwest Baptist University. While I was there, I encountered some of the most thoughtful interpreters of Scripture I had ever met. They treated me with respect and offered me a place at the intellectual table to discuss matters of theology, Greek, church history, and the Scriptures. When we agreed, we dove deeper. When we disagreed, we debated together and sought truth in community. My faculty during those days astounded me with their ability to challenge me and encourage me simultaneously. Dr. Rodney Reeves, Dr. Bing Bayer, Dr. Mike Furman, and Dr. Zach Manis, among others, pushed me to be the best scholar I could be and caused me to fall in love with the New Testament, the Hebrew Bible, church history, and philosophy.
 When I felt the call to attend seminary, I attended Truett Seminary. It was there I met some of the most insightful men and women, who despite my own misgivings and devastation at the moral failures of my church, made me fall in love with the church all over again. The church is not perfect. The church is full of broken people and must be held accountable for the actions of those who lead her, but I still love her. On her worst days, she is the worst of humanity. But on her best days she feeds the hungry and heals the sick. She loves the lost and lonely. She gives hope to those who suffer. She challenges the world to expect better of one another, all in the name of Jesus.
When I went to seminary, some cautioned me. They said that too much education leads many to devalue the church and abandon the teachings of Jesus. My education, however, did not dull my love for the church or the teachings of Jesus. Quite the contrary, my education and those educated me, were what kept me from walking away. They did not try to sugar coat our inadequacies or our failures. Rather, they gave me the theological tools to attempt to address them. They inspired me to teach a new generation to think deeply and critically about our faith and our tradition so that they might encourage and equip the church to live up to the teachings of Jesus, especially on her worst days. Thus I pursued and completed a PhD at Baylor University, focusing on the New Testament.
As I began the dissertation process (with perhaps the most thoughtful teacher and helpful dissertation advisor ever to exist—thank you Dr. Kelly Iverson), I was offered a job as Department Head of Religious Studies at Judson College in Alabama. She was a beautiful school with a complex and powerful history. She formed generations of young women to love the Lord and be the top professionals in their fields. When I arrived on campus, I felt the enormity of the task before me. I was no longer the student. I was the professor, the scholar, the voice that one day my students would hear in their ears when they sat down to read the Bible or reflect on theology. That knowledge gave me a profound sense of responsibility.
My faculty and the institutions of which I had been a part, encouraged me and equipped me for the task at hand. Their faculty made me the scholar I am today. They taught me to question, to think, to push the boundaries of what I knew and what they knew. They helped me find a voice when many in my denomination were less than supportive. They encouraged me when I wanted to quit. They reminded me that our calling to teach the next generation is, in fact, a holy calling that deserves nothing less than the full devotion of our intellectual efforts.
For four years I served as a Baptist professor of Religion at a Baptist institution. I filled my days teaching classes such as Greek, Jesus in the Gospels, Jesus in Film and Fiction, Philosophy, Theology, and Psalms and Wisdom Literature. I watched as my students thrived and grew into intellectually curious and thoughtful readers of Scripture. I could not have been any happier.
But the story does not have a happy ending.
Last summer, Judson College closed its doors after more than 180 years of service to the women of the south and beyond.
I loved Judson College. It was a place where faculty collaborated across departments in new and innovative ways. It was a place where students spoke freely and with great curiosity in the classrooms. It was a place where our faith formed our pedagogy, a place where ideas were discussed, and every student had a voice at the table. Judson leaves behind a rich heritage of women who are changing the world one classroom, one operating room, and one church at a time.
I would be remiss, however, if having been a part of Baptist Higher Education for so long and having experienced the death of a college first hand, I did not offer a word of warning. If we were to offer Judson College's cause of death, the primary cause would be listed as a financial crisis, with the contributing factors of a profound admissions crisis and a reluctance to adapt to a changing educational landscape. I often wonder if things had been done differently, if we could have saved her. Yet I know that we waited far too late as an institution to make the changes necessary to survive. I think that if Judson could speak a final word today, I she would remind us that doing things as they have always been done is not necessarily a sign of strength. It is often a sign of inflexibility and a demonstration of a lack of creativity.
The world is changing. Our students are changing. This year has made that abundantly clear to me. I am currently working for a board of education as a data analyst and program developer. The students heading to college today are less prepared academically than they were ten years ago. This is going to force us to be better teachers and more creative and flexible pedagogues. On the positive side, our students are more aware of what they want in a college. They want a place that accepts them.
They are unconcerned with denominational squabbles and intrachurch sectarian fighting.
Many of my students get enough of that at home. My current high school students who wish to attend a Christian college and my former Judson students who did, reported that they wanted to go to a Christian college because they wanted to find a calling in life, a passion for changing the unjust social situations in the world, and they wanted a "whole lot of Jesus."
For many of them, however, this is not what they have found at our institutions. They found a place where they were taught what to think rather than how to think. They were confronted with rules and regulations at the expense of personal creativity and thoughtful engagement. They were caught in the crossfire of the culture wars and denominational infighting.
Further, given the report that emerged a couple of weeks ago concerning the SBC investigation into sexual assaults and the concomitant cover up, we as Baptist educators are going to have to work harder than ever to convince socially sensitive and aware teenagers, especially women, that any institution bearing the name "Baptist" has something to offer them. We cannot continue to do education the way it has always been done.
We are going to have to live up to our denomination's heritage of being innovative educators, unafraid of differing opinions and perspectives, especially in the classroom.
I want to see our institutions continue to educate, inspire, and share the light of Jesus with our students, but we must adapt and grow. We must meet our students where they are. I beg of you to look at your institutions and ask if your students really see the love and peace of Jesus or if they see another Christian institution that continues to marginalize, discourage, or disenfranchise them.
Given current enrollment numbers and the high cost of private education, Judson may be but a canary in the coalmine.
It is up to us working in Baptist Higher Education to find a creative and innovative way forward that meets the needs of our students and encourages them to pursue the callings God has laid upon them.
I love our Baptist institutions. I hope not one of you has to experience the loss of one personally. It is heartbreaking to see a piece of history die and feel powerless to stop it. Not once during the financial or recruiting crisis did the administration reach out to the exceptional faculty for help. They did not even reach out to tell us our school was in real trouble until it was far too late. Not once did they listen to the changes the students wanted to see on campus and make substantive efforts to correct perceived problems. You have amazing faculty and staff who are ready to help and students who want to participate in the life of your campus if you are willing to listen. Let them help you. You are training your students to one day replace you; you might as well give them some hands on experience!
Be open to change.
Teach students to disagree with grace and civility. Teach them that two who disagree need not part company; they can learn, live, and thrive together. Lead by example.
Change is coming. We can accept it and adapt to it or we can perish.
For those who knew and loved Judson College, thank you for your prayers for Judson, her students, and her faculty. They were profoundly felt. Thank you to all of you who work tirelessly daily to ensure that a Baptist education remains a viable and excellent choice for generations of students. I am so very thankful to you all for your investment in my education and the education of our students.
Blessings,
Stephanie Peek, PhD
Former Department Head of Religious Studies, Judson College
This content was originally published here.