italian studio AMDL CIRCLE continues to explore humanistic architecture with its education stations. led by architect michele de lucchi, the series is part of a larger collection of 'earth stations,' or gathering spaces which host visitors in transit, arriving and departing from various locations. at these multi-engagement stations, visitors are invited to experience unprogrammed moments of learning, joy, interaction, and reflection. while the project is designed in response to the algorithmic, repetitive nature of many people's day to day lives, the team seeks to combine multiple experiences, some that are not typically joined together, to encourage random interactions. the four stations of the earth series include education, many hands, interactors, and temples for nature.
AMDL CIRCLE designs its education stations to promote knowledge and awareness of diversity to reduce its visitors' tendencies toward conflicting behavior.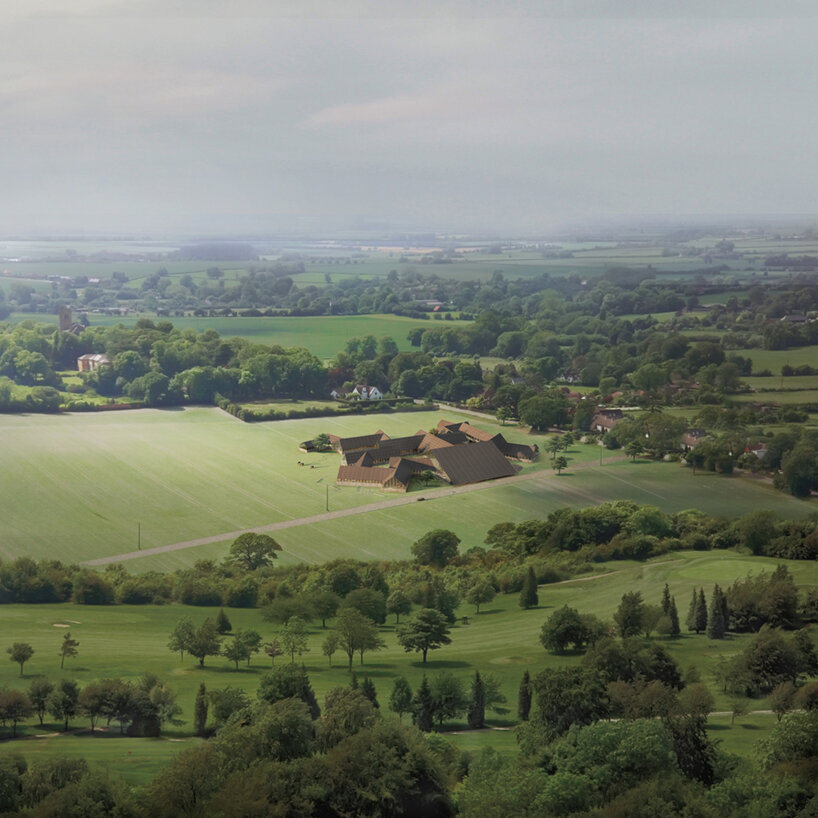 education station 'farm station' | visualizations © filippo bolognese images 
the first of AMDL CIRCLE's education stations is the 'farm station,' built just like a traditional farm. the team describes it as a composition of several interconnected buildings with sloping roofs, surrounded by animal enclosures, vegetable gardens, crop fields and storage space to stock up on supplies for harder times. animal shelters were probably one of the first constructions of man. the division of private and public properties one of the most recent. between that, the many consequences of our decisions about the development of civilisation have greatly influenced our understanding of the word 'freedom.'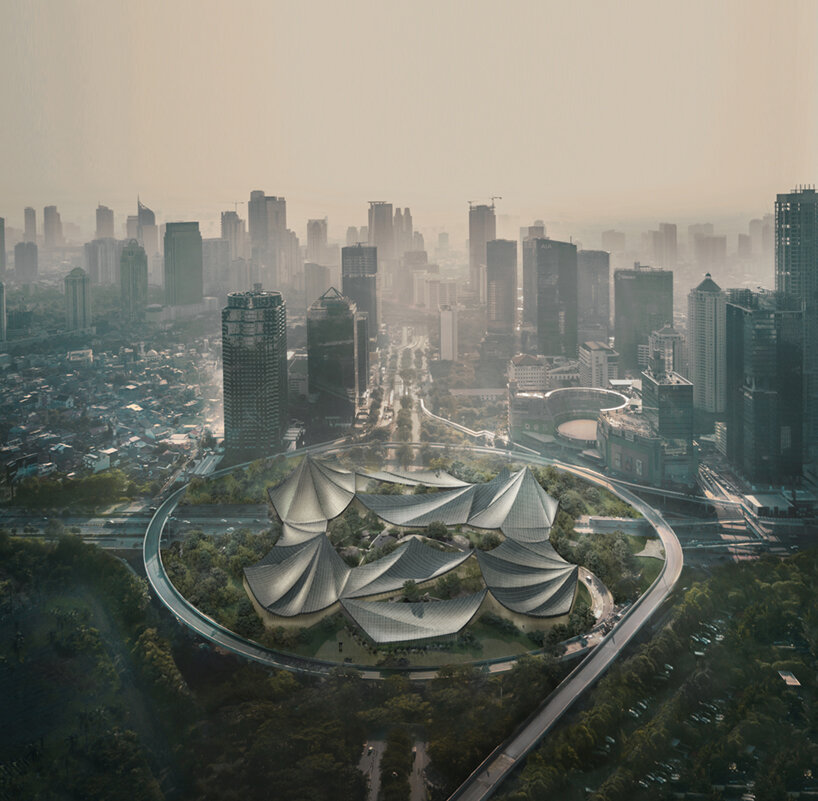 education station 'road station'
AMDL CIRCLE envisions its 'road station' as an assemblage of several buildings arranged along a road. it is described as a school of know-how where new forms of relationships are developed, especially those who connect individual talent to mutual solidarity. the road is the most archaic infrastructure of this exploration. without roads there are no networks, neither physically nor digitally. the road is also the metaphor of progress, of evolution. as the design team notes, there is still a long way to go.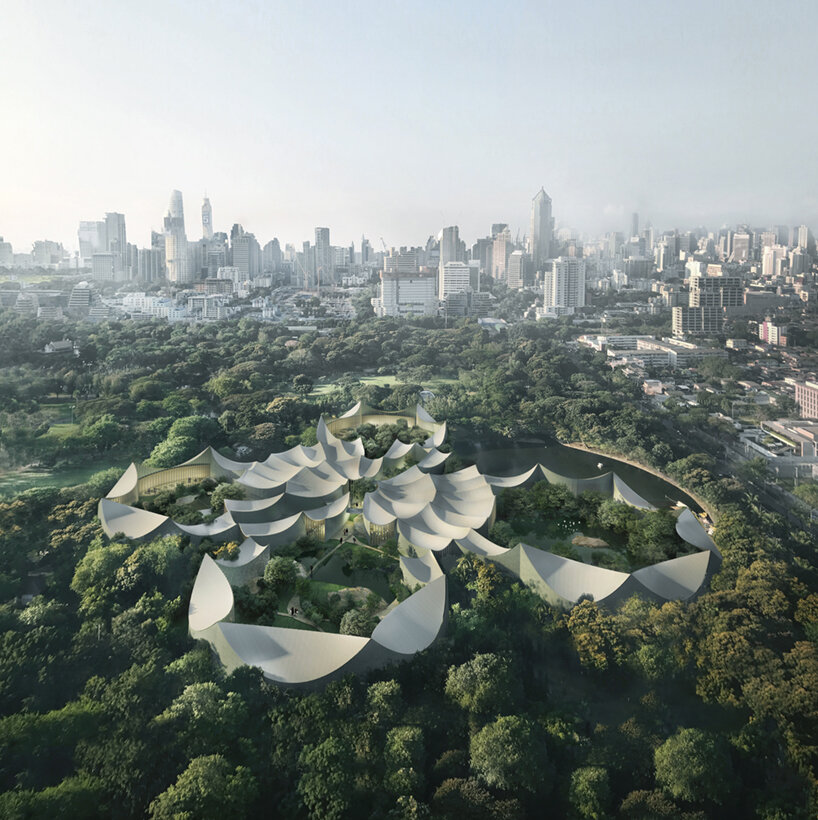 education station 'town station'
the town station is envisioned by AMDL CIRCLE as a large complex made up of private and communal, reflection and community work-spaces. these are arranged in an open and expandable, almost snowflake-like composition. the town station is oriented to the recognition of world cultures and human civilization. we learn the history of knowledge – of technique, science and the arts. everyone can have the opportunity to identify their personal talent, and start arguing around abstract concepts such as the divine, the infinite, the subconscious, the latest gossip.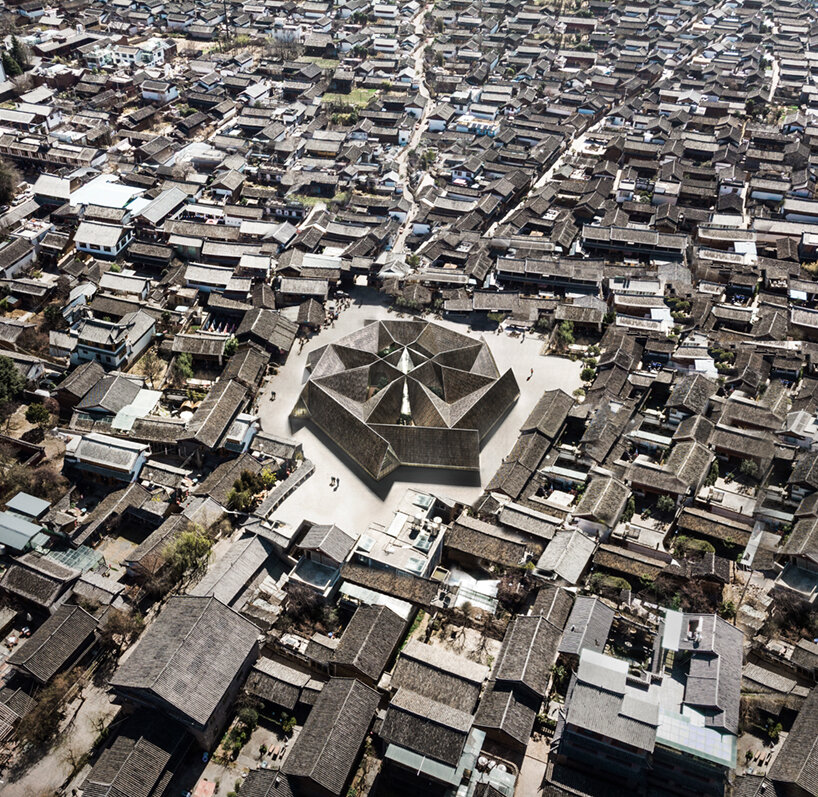 education station 'village station'
the village station stands as a school of language, oriented to literacy, in all its forms found around the world. as one develops their personality and character, they begin to recognize themselves and their specific culture. self-esteem and courage are stimulated, non-conflictual relationships with others and the environment are favoured. ethics and aesthetics start to awaken.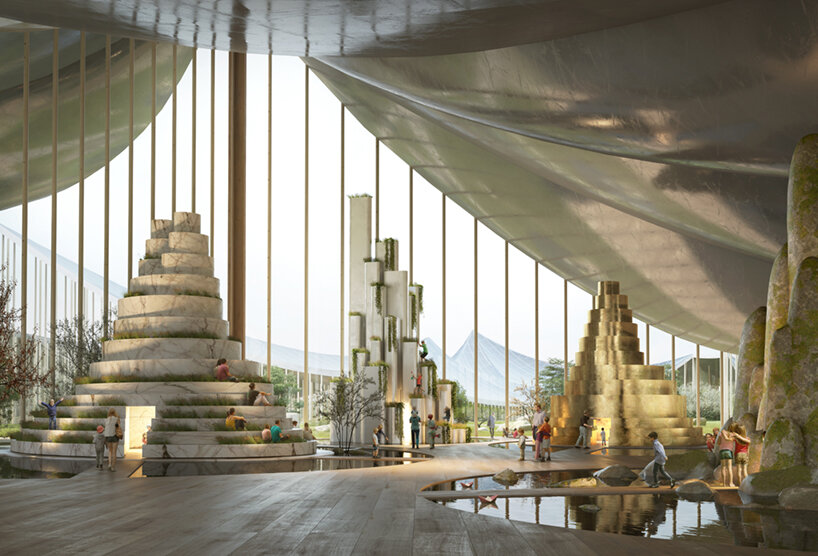 road station interior
This content was originally published here.