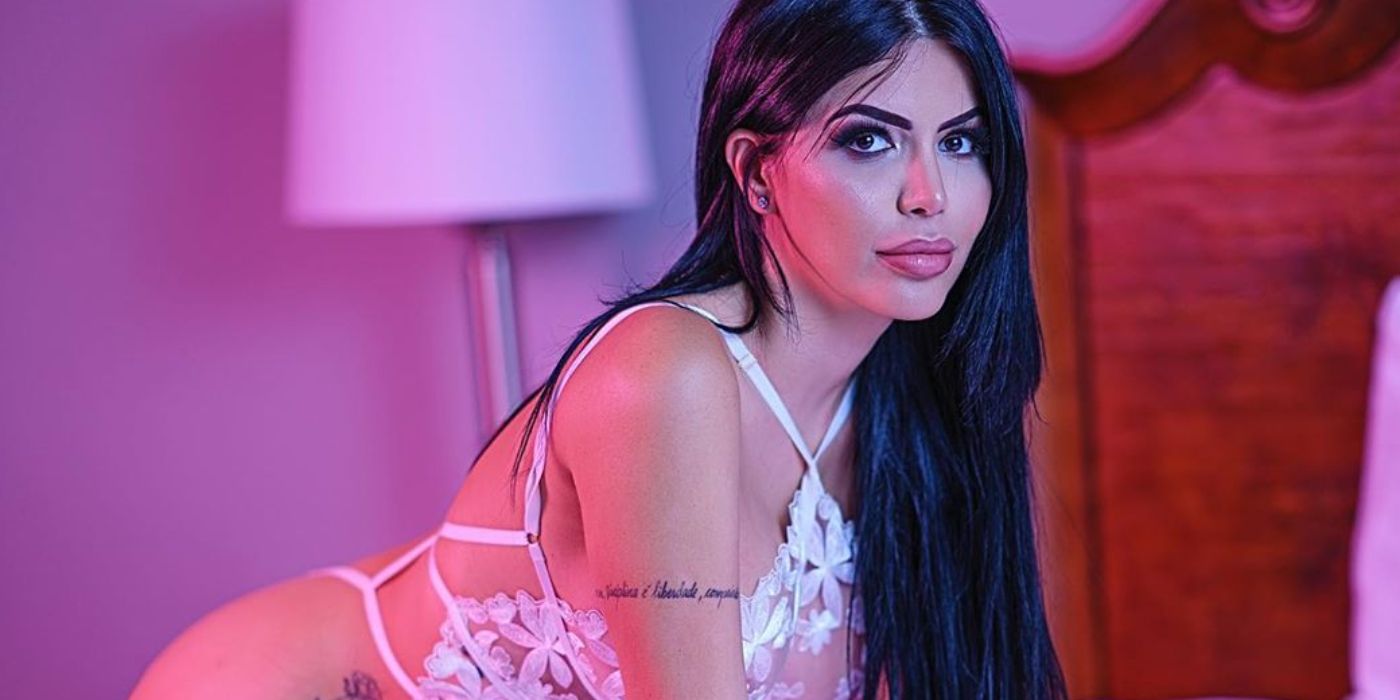 The former 90 Day Fiancé: Happily Ever After? star Larissa Dos Santos Lima is sharing her OnlyFans wisdom on her Instagram account. She is motivating her fans who want to launch their OnlyFans but feel self-conscious about their weight.
After divorcing her husband Colt Johnson, Larissa went on to have a full-body transformation that included breast enhancement, a Brazilian butt lift, rhinoplasty, liposuction, Botox, lip fillers, and a tummy tuck. Once her transformation was done, she had a record-breaking gig with an adult webcam site, CamSoda. As a consequence, she was fired by TLC because she did a revealing video and didn't adhere to their "family-friendly" guidelines. In retrospect, Larissa feels that getting fired was a blessing in disguise because it allowed her to be her own boss. The Brazilian bombshell is happy to break all ties with the 90 Day Fiancé franchise and now focusing on growing her audience on other platforms like OnlyFans. 
The 33-year-old reality TV star recently had a Q&A session with her 704K Instagram followers. She revealed that the TLC paycheck was not much; she was "broke" and wished to make more money. She started doing Cameos ($100/per video message) and then transitioned to OnlyFans. Larissa says that she is now getting way more money than what she used to make with the network. Some of her IG followers are now interested in launching their own accounts, but they have inhibitions. An inspired fan said that she isn't in shape but wishes to have an account, so is it "still worth it?" The former TLC star shared her perspective while lauding the body diversity of OnlyFans. She replied that "lots of girls overweight" are making so much more on the platform and affirmed that "OnlyFans has a lot of diversity." Check out the screenshot below: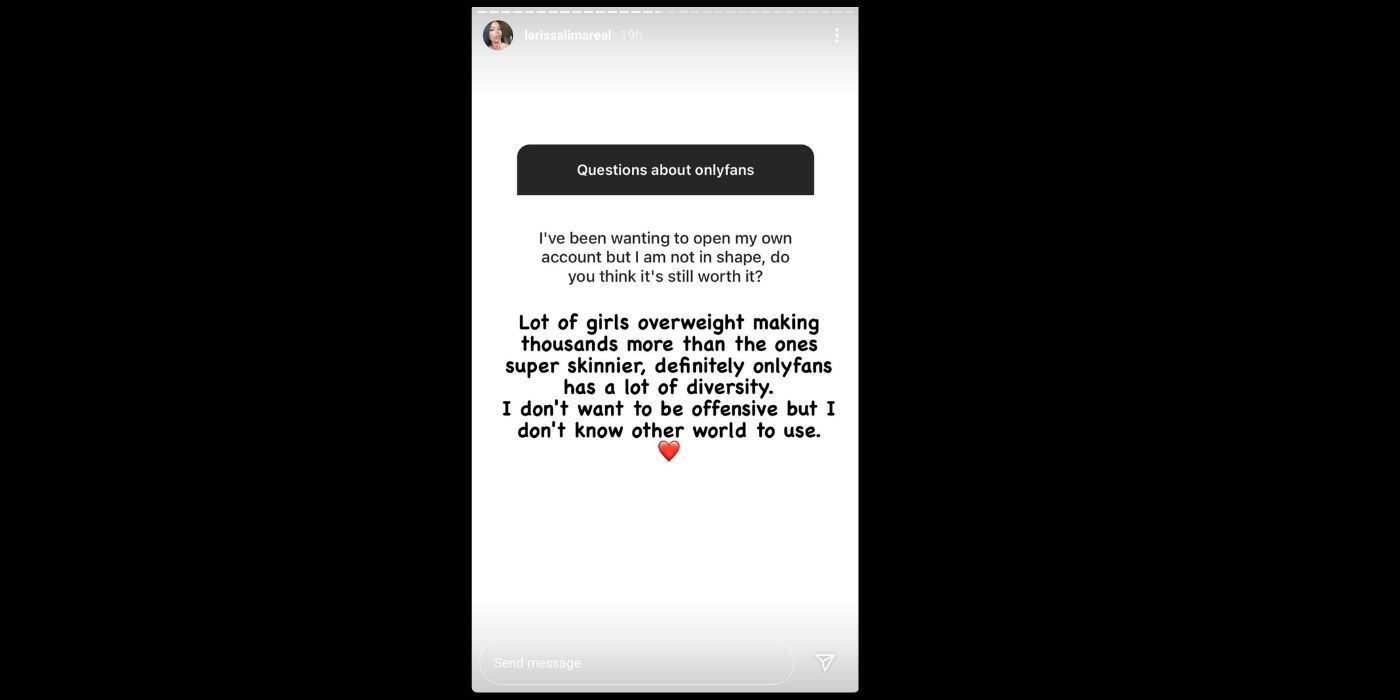 Larissa has always been empowering and helping other women in need. During 90 Day Fiancé: Happily Ever After? season 5, she met her ex-husband Colt's girlfriend, Jess Caroline, and empathized with her when she got cheated on. She motivated her to begin a new chapter in her life and complimented her body. Later on, Larissa also helped Jess meet her now-husband, Brian Hanvey. It seems like it is her personal life goal to help other girls and motivate them. 
The Colorado native has been doing OnlyFans for over a month now, so she is helping other interested females with her experience and knowledge. Ultimately, it will also help Larissa be in her fans' good books and build likability. Besides, they may even get encouraged to subscribe to the former 90 Day Fiancé celeb's adult content. Eventually, Larissa can influence her loyal audience to watch her Youtube videos once her channel gets launched.
Next: 90 Day Fiancé: Larissa Went To Hospital After Fight with Show Producers
Source: @larissalimareal
This content was originally published here.